Notice about Chinese Proficiency Test (HSK) 2018
Chinese Proficiency Test (HSK), an international standardized test of Chinese language proficiency, assesses non-native Chinese speakers' abilities in using the Chinese language in their daily, academic and professional lives.
HSK can provide more objective and precise assessment and focus more on improving test takers' abilities in the application of Chinese language.
Test takers with HSK results can apply for a scholarship, which contributes to their learning competitiveness.
The written tests for HSK (level IV), HSK (level V) are thereby available for test takers with different abilities in using Chinese to estimate themselves.
Registration and payment for the test (See the Attachment)
Testing Site: Zhejiang University of Technology
Test Type: Written Test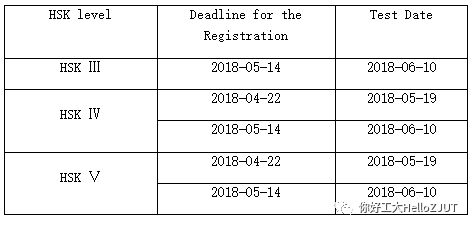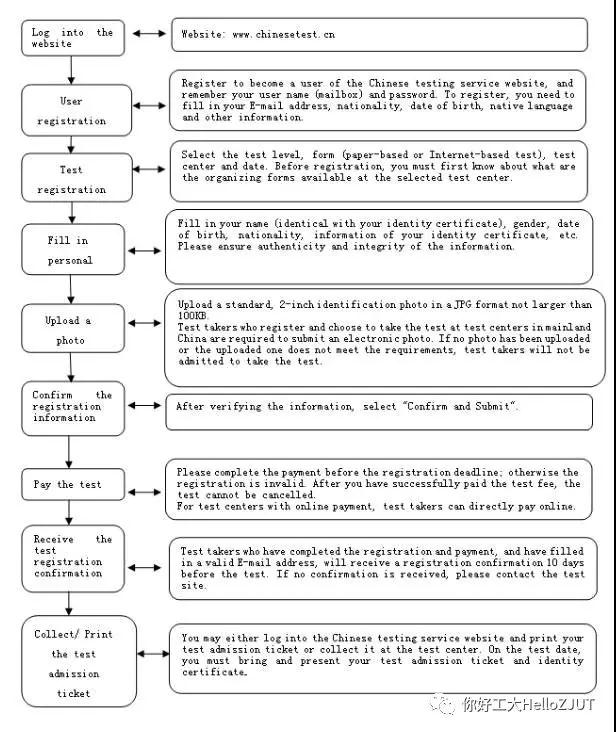 If you have any questions, please contact Ms. Lan.
Tel.: 88320756
Add.: Room 144, Building 12, Shangdeyuan. Zhaohui Campus.